Preview Image:
Wow. Christmas in Dahlonega was a month ago...and that's just hard to believe. When people say time flies the older you get - they weren't kidding! Well, Dahlonega's most eclectic gift shop was rocking the entire month of December. From the start of Old Fashioned Christmas until the clock struck 12 on January 1st, this holiday season was one for the record books. Seemed like everyone was just in such a good mood - saying Merry Christmas every chance they could! Kranberry wrapped gazillions of presents for shoppers, dressed up in her old fashioned Christmas outfit every weekend, and served refreshments to customers - spreading Christmas cheer to everyone who walked into Cranberry Corners.
To kick off the month, Kranberry hosted her annual Pajama Sale and live music event, where shoppers dressed in their pj's enjoyed a 25% off discount. They also were treated to live, acoustic guitar holiday tunes from Dahlonega's Ray McCurdy. Here are a few photos of the event!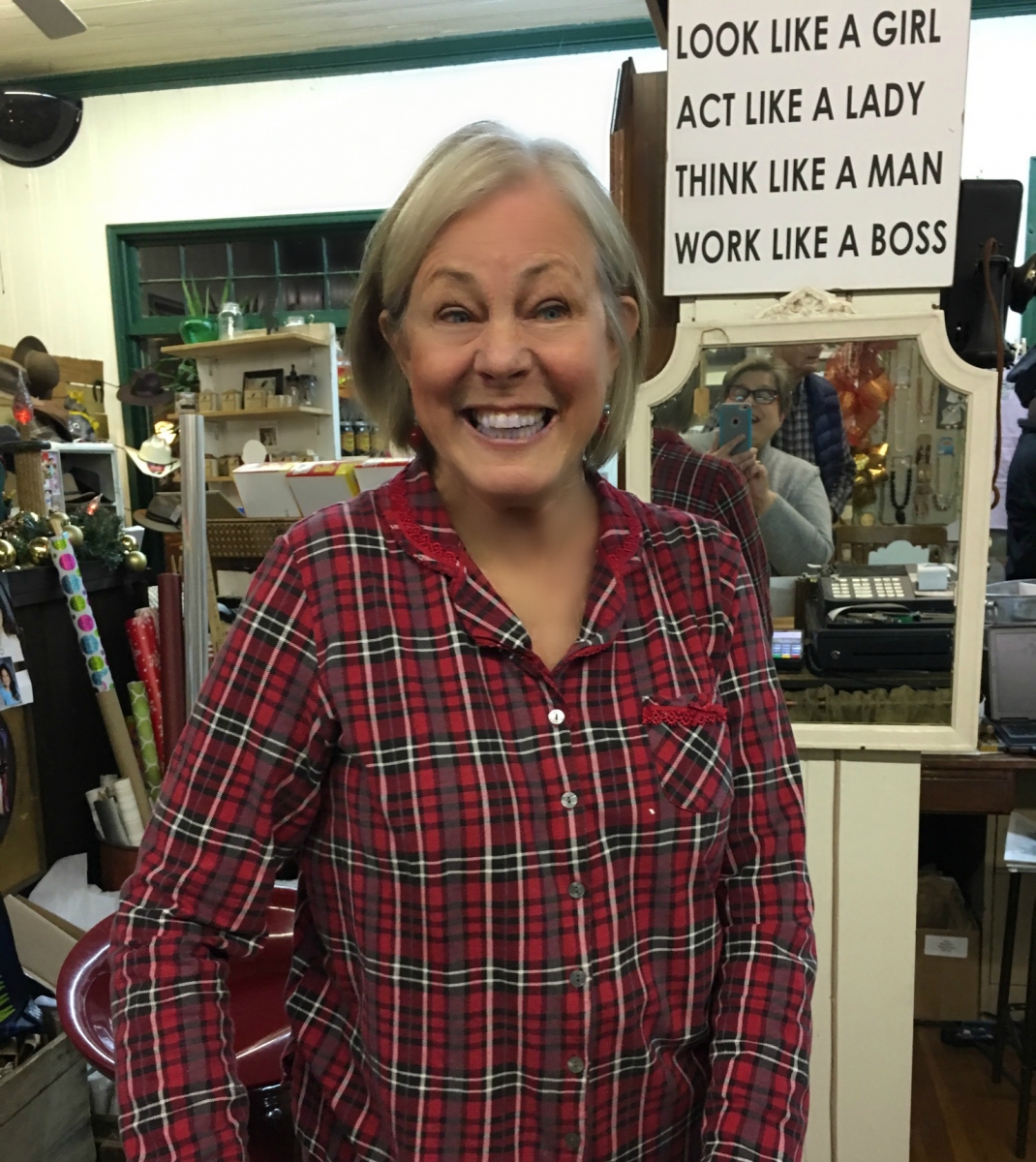 Kranberry Kathy, all dressed...down! Check out the smile on our Golden Retriever customer below: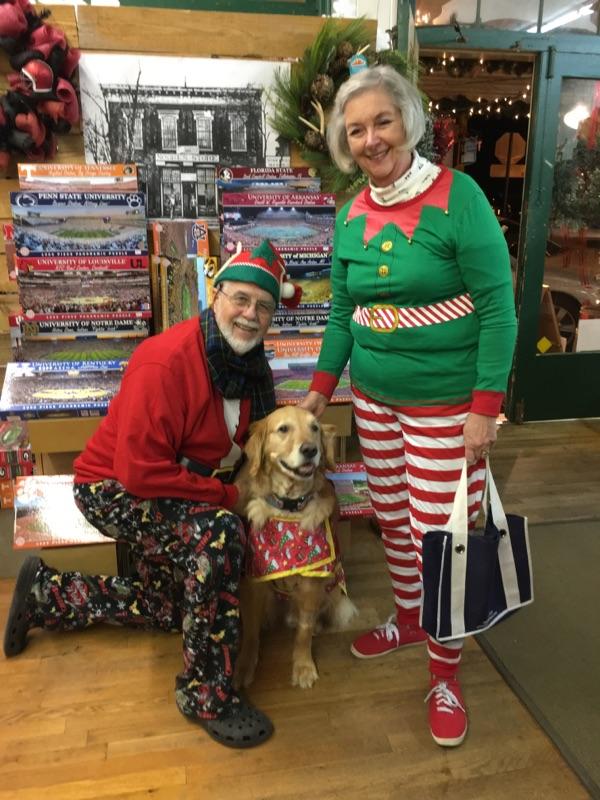 Farmer Jim - you gotta beware of this guy. He's likely to eat all the cookies and Bequet caramels he can!



If you've never visited Dahlonega at Christmas, you MUST add it to your bucket list. It's truly magical here during that time of year. On second thought, it's kinda magical here all year long :).