Decorating with Antiques | Cranberry Corners Display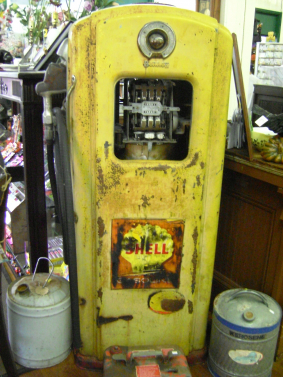 About:
This bright yellow vintage Shell Gas Pump sits right by our register and is also for sale! How would you decorate with this antique gas station piece?
DECORATING WITH ANTIQUES:
Cranberry Corners gift shop carries a large selection of vintage items by Happy Day Antques. Our supply of antiques - from primitive to mid century - arrive monthly!