Cranberry Corners Handcrafted Gifts | Crochet Flapper Hats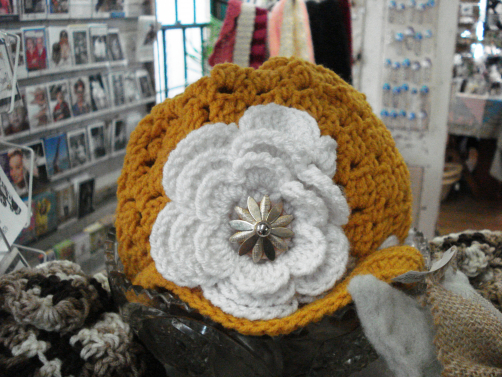 About:
These crochet flapper hats have an adorable flower on the side with a vintage jewelry embellished center. Handmade headgear that brightens up and adds style to fall and winter days!
HANDCRAFTED:
Cranberry Corners gift shop carries a wide selection of items hand made in Dahlonega + North Georgia. Handcrafted gifts re-stocked monthly..stop by and see what's in stock!