Cranberry Corners Customer Photo | Burlap Wreath for Christmas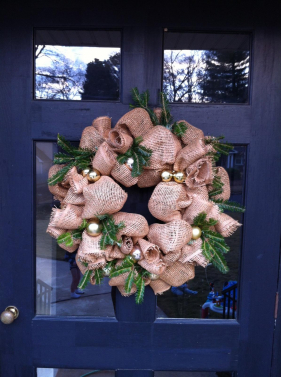 About:
Made in Dahlonega, our burlap wreaths are perfect for leaving plain OR embellishing with evergreen and Christmas ornaments like this customer did!
CUSTOMER REVIEWS + PHOTOS:
Customer service at Cranberry Corners gift shop in Dahlonega is KING! We hope you enjoy your shopping experience with North Georgia's most eclectic mercantile.