Cranberry Corners Gift Shop | Review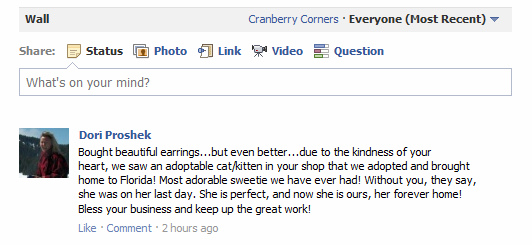 About:
This customer purchased a pair of earrings...and went home with a cat too! Another Cranberry Corners foster success!
CUSTOMER REVIEWS + PHOTOS:
Customer service at Cranberry Corners gift shop in Dahlonega is KING! We hope you enjoy your shopping experience with North Georgia's most eclectic mercantile.