June 2016
Posted June 28, 2016
Looking for the most fantastic fireworks display in North Georgia? Then pack up your lawn chairs and blankets - then head on up to Dahlonegafor a full day of exciting activities and events that the entire family will enjoy!
We hear this year's 4th of July Family Celebration will be bigger and better than ever. Arrive early to compete in the Firecracker 5k/10k and catch the all new Pet Show and Expo. The rest of the day will be filled with a Patriotic Ceremony, an All American Market, a Classic Car Show presented by Gold City Car Club, a thrilling Adventure Zone for all ages, live entertainment, a watermelon eating contest and patriotic parade. After a full day of fun in the sun, head down to the drill field at the University of North Georgia to watch one of the best fireworks displays in North Georgia. See below for this weekend's full list of festivities! And while you're in Dahlonega this July 4th weekend, visit Cranberry Corners. We've added some really fun new merchandise this summer...we'd love to see your face!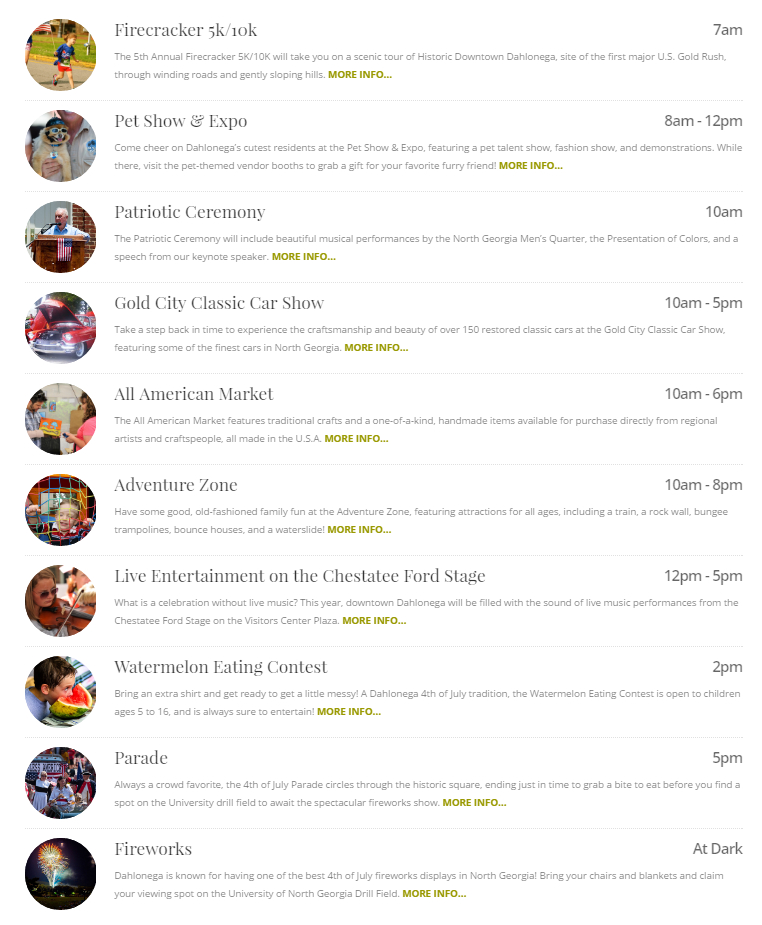 Posted June 15, 2016
If you're lucky enough to spend Father's Day weekend in the Gold City - good for you! There are no shortage of fun family activities to celebrate with: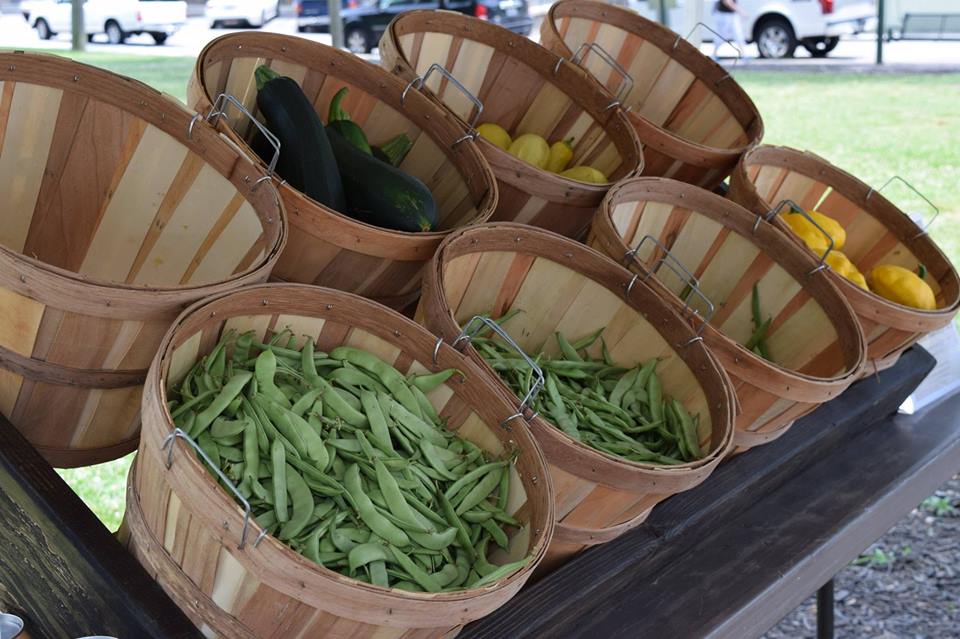 Dahlonega Farmer's Market - Saturday morning in Hancock Park from 8:00 a.m. until 1:00 p.m.! Come and pick up vegetables, freshly made breads and canned goods for your Father's Day feast. And you really should pick up some flowers, too. You know how much dear old Dad loves a nice bunch of sunflowers!
R-Ranch Rodeo - The 27th Annual Mountain Top Rodeo will be a highlight on the Rodeo circuit not only for all the competitive action, but also for the breathtaking beauty of it's North Georgia Mountain location. There will be non-stop action, hilarious antics, and more fun than you can handle! Today's professional rodeo holds a distinct position in the world of modern sports having come directly from a working-lifestyle. Early rodeo began as the everyday chores of working ranches on the great plains of the American West. These chores would eventually evolve into the unique rodeo events that we enjoy today.
Georgia Wine Country Festival - Dahlonega's Original Wine Festival returns for the 15th Year in 2016 with FREE General Admission. A Wine Garden featuring guest Georgia Wineries from around the state will be presented for a fee inside the festival.
Celebrating Father's Day at North Georgia Zoo - Take a tour and learn all about a Dad in the animal kingdom. How moms take care of their young. Learn what it's like to be a surrogate Dad to animals at the zoo and meet some of those special needs Dads.