Blog entry
Posted September 16, 2014
Top left, our soy candles embellished with vintage labels. They smell great and burn for a looooong time. Next, Silver Forest earrings - and boy do we have a huge selection to choose from. Affordable priced but not skimping AT ALL with style. On the bottom row - one of our most popular, best-selling AND locally made lines : bath and body products by Old Crow Soap.
Notebooks to record your blooming thoughts this Spring + Summer, and note cards to thank your friends for all the Sunday barbecues they're going to invite you to.
Top row, our super popular tea-towels stitched and printed with a variety of sayings and designs + wall hooks handmade from reclaimed wood and vintage embellishments.
And new to our local music section? A double cd set that raises funds for the Zak McConnell scholarship fund featuring local boys Ugly Cousin + Fools Gold. Stop by the shop sometime, we'll be spinning it soon!
Posted September 20, 2013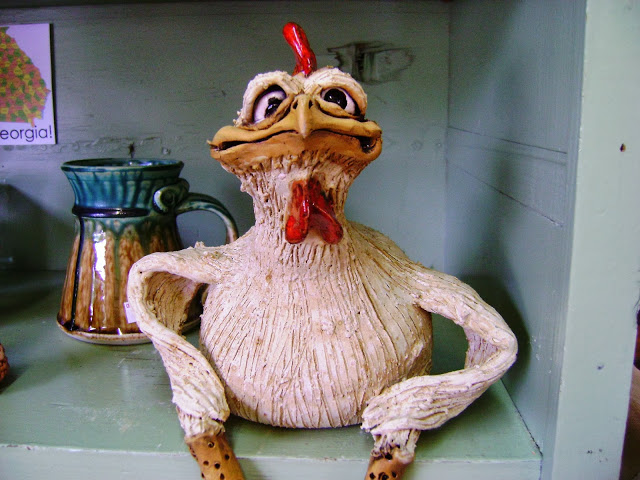 The number one comment heard in-store about these handcrafted clay animal sculptures by Georgia potter Yvetta? That each character has so much personality! We have to agree - each handmade chicken, turtle, frog and rabbit seems to have it's own thoughts or secrets to share. We wish they could talk!