Blog entry
Posted March 30, 2015
This past weekend, our historic town square and the Yahoola Trails Conservancy hosted the 2015 Appalachian Trailfest - and yes! The weather held out. This annual event celebrates the beginning of spring, the designation of Dahlonega as an AT Trail community, and our connection with the southern terminus of the Appalachian Trail...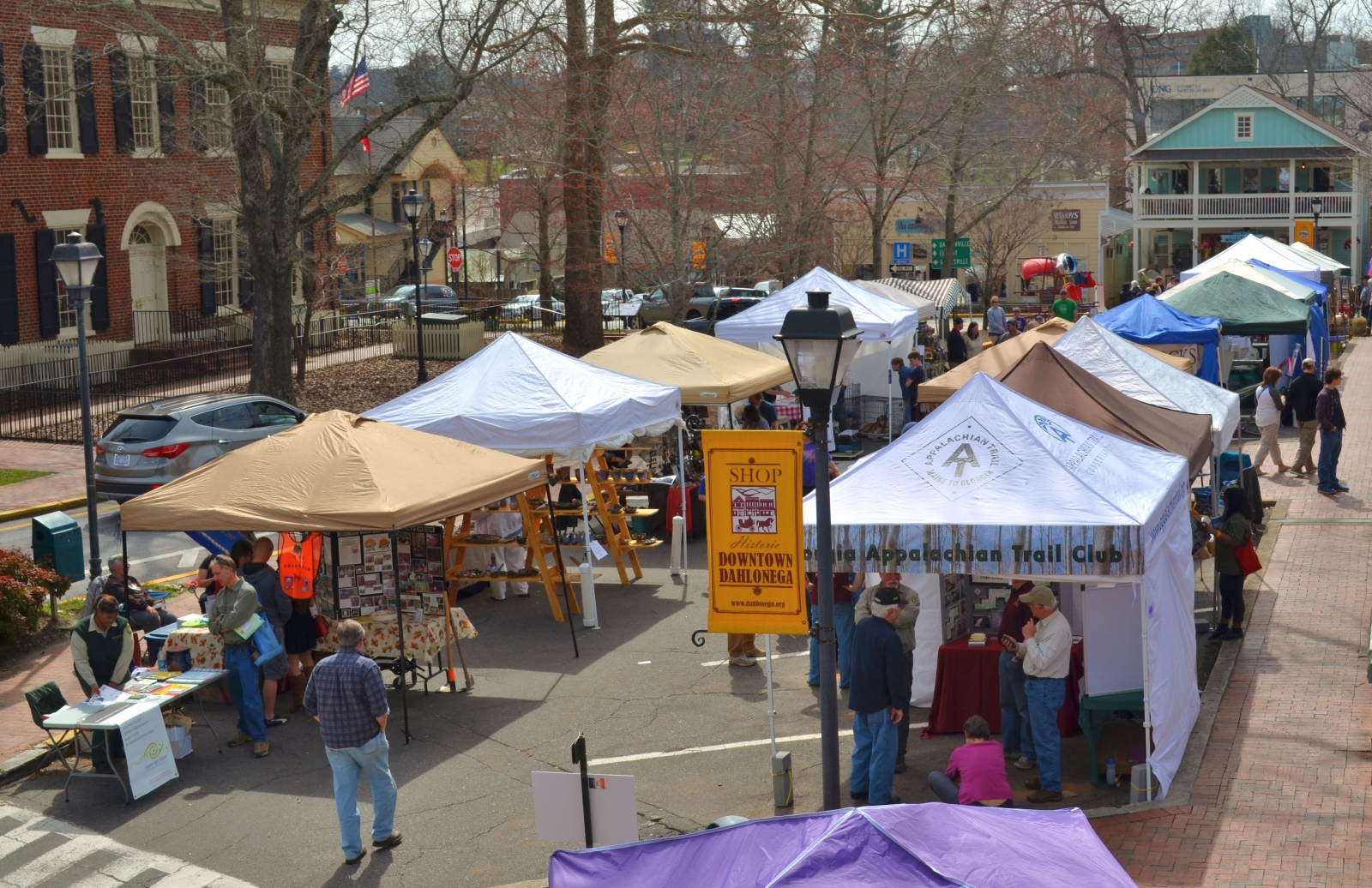 The photo above shows what a wonderful day it was to kick off spring. See the shadows? They mean the sun's out! In addition to arts and crafts, this year's event featured a silent auction, lots of live music and a food, beer and wine garden...
Posted April 13, 2012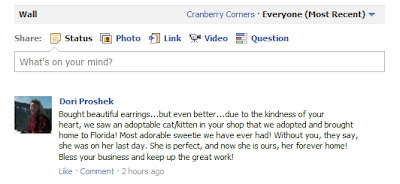 We loved receiving this wall post on the Cranberry Corners facebook page! Once a week, we host a kitty inside the store to help out the wonderful people at the Dahlonega Humane Society. Woodland's Edge, our neighbors, host a puppy each week! We've had decent success with finding the pets adoptive homes...