Blog entry
Posted May 28, 2013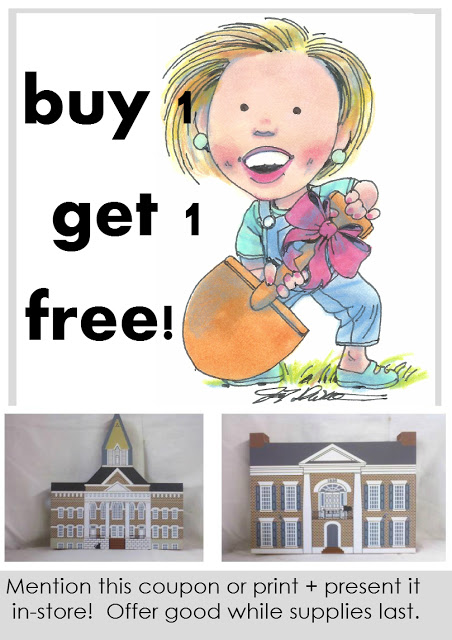 Visit Cranberry Corners gift shop to redeem this buy 1 get 1 free coupon for Dahlonega's 2 custom Cat's Meow Village Pieces! Don't live in Dahlonega? Call Kranberry Kathy @ (706) 864-6577 to purchase by phone. Offer good for Price Memorial and the Gold Museum Cat's Meow pieces while supplies last. In addition to a good Dahlonega deal, Cranberry Corners has another reason to dig Dahlonega...

Posted March 27, 2013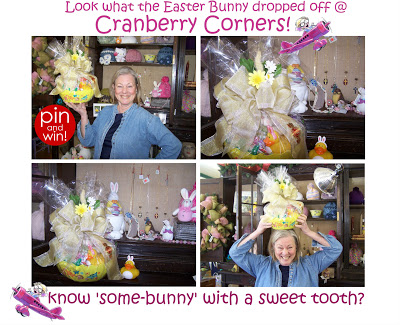 Kranberry Kathy is giving away this Easter Basket, and all you have to do is either visit this wall post photo and leave a comment, like or share it. The other
Posted November 27, 2012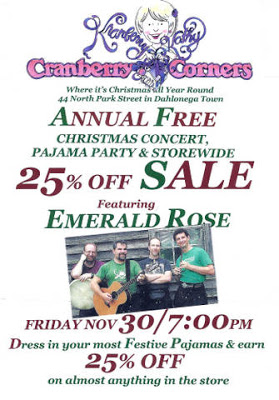 It's time for Cranberry Corner's annual pajama party and FREE concert featuring Emerald Rose. The fun starts at 7:00 pm. and be sure to wear your pajamas - you'll receive 25% off almost everything inside Dahlonega's best gift shop AND most eclectic mercantile!