Blog entry
Posted September 20, 2013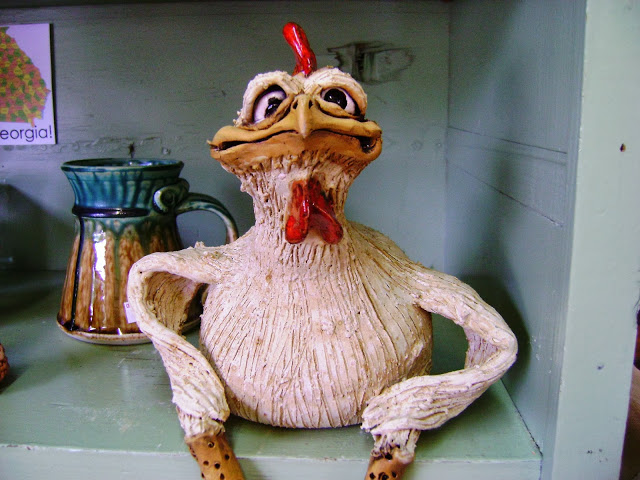 The number one comment heard in-store about these handcrafted clay animal sculptures by Georgia potter Yvetta? That each character has so much personality! We have to agree - each handmade chicken, turtle, frog and rabbit seems to have it's own thoughts or secrets to share. We wish they could talk!
Posted August 30, 2012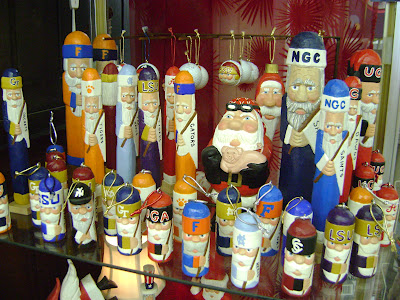 SEC football? ACC Football? Doesn't matter who your college team is, everyone at Cranberry Corners hopes you enjoy celebrating the first games of the 2012 school year! Our hand-carved santas by Jim Clements will be rooting for...all their favorite teams this weekend! UGA, Georgia Tech, University of Florida, Alabama, Auburn - Santa can't pick just one!