Preview Image: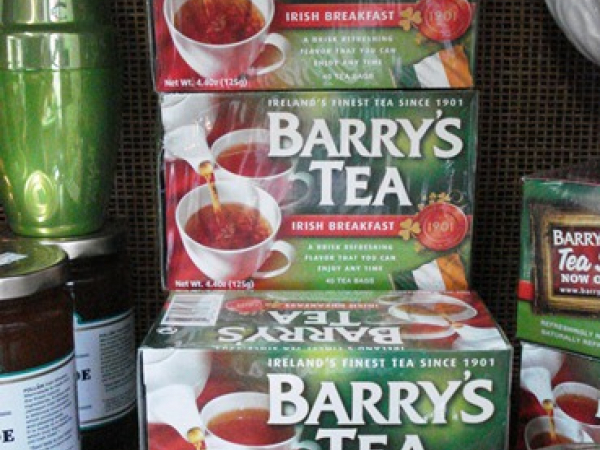 Aaaaah the first holiday of spring is upon us...St. Patrick's Day! If you live in Dahlonega you might be planning on celebrating at local favorite watering hole Shenanigans! Or maybe you're staying in and partying at home with your family. Wherever you hoist your green beer, just be sure to wear green! We will be...because no one likes to get pinched! Speaking of pinching, you're going to want to pinch yourself when you taste Ireland's Barry's Tea for the first time. From their website, "Our lightest and most refreshing signature blend is known for its brisk and lively taste. We select our Original blend from the Assam valley of India and the gardens of Rwanda and Kenya but it's the bright freshness of the African leaves that make this tea so refreshing. It's the perfect blend to enjoy anytime of the day." A mug of warm tea or a glass of iced Barry's tea...that's how Kranberry Kathy starts every day! And every other day, Kranberry enjoys a bowl of Flahavans Irish Porridge Oats...
These have such a creamier texture than other popular brands! And because of that we have so many customers that after trying a bag of Flahavans once became hooked.
We are receiving new items we ordered at the spring merchandise marts daily. If you're out and about stop by, pick up some tea or oats - and check out all our new items. We'd love to see your faces!