Preview Image: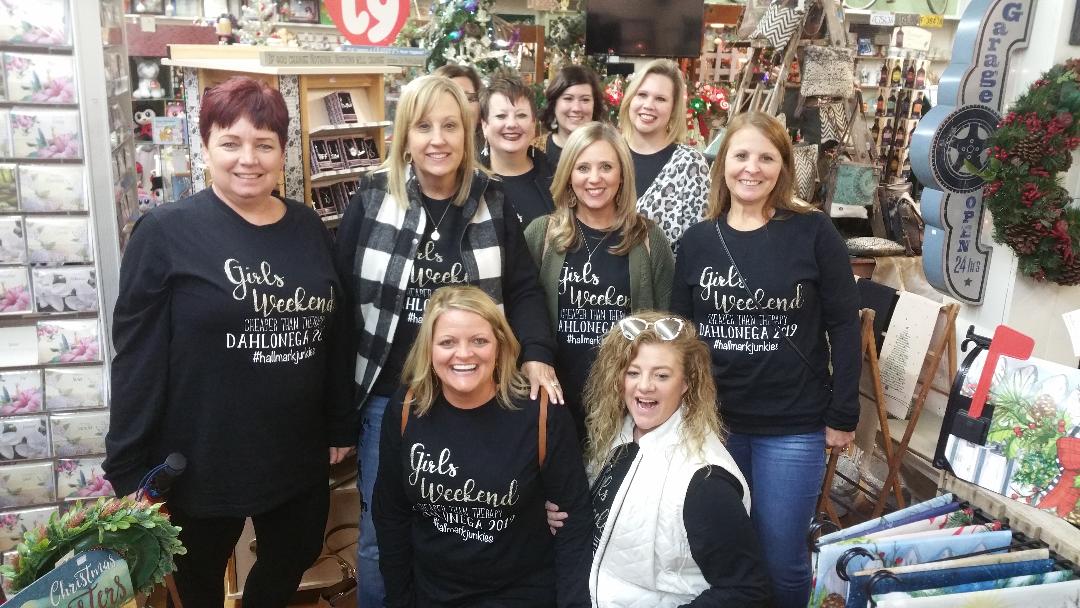 If these photos look like something out of a Hallmark movie...well - they are! It's officially Christmas in Dahlonega, and our little gift shop is abuzz with holiday cheer. This weekend's crowd welcomed Santa at the annual parade and also enjoyed the magic of almost every tree on our town square decked out in white lights. Did you see the ladies in the photo above? They were all wearing matching shirts that read "Girls Weekend, Cheaper than Therapy, Dahlonega 2019, #hallmarkjunkies." Now how adorable are they? Below, a customer getting totally stoked about receiving 25% off her purchase...simply for wearing her pajamas.
Also in attendance, the talented Radford Windham entertaining the crowds Friday evening! What a voice this guy has...and what fantastic things he is doing for the students of Lumpkin County High School.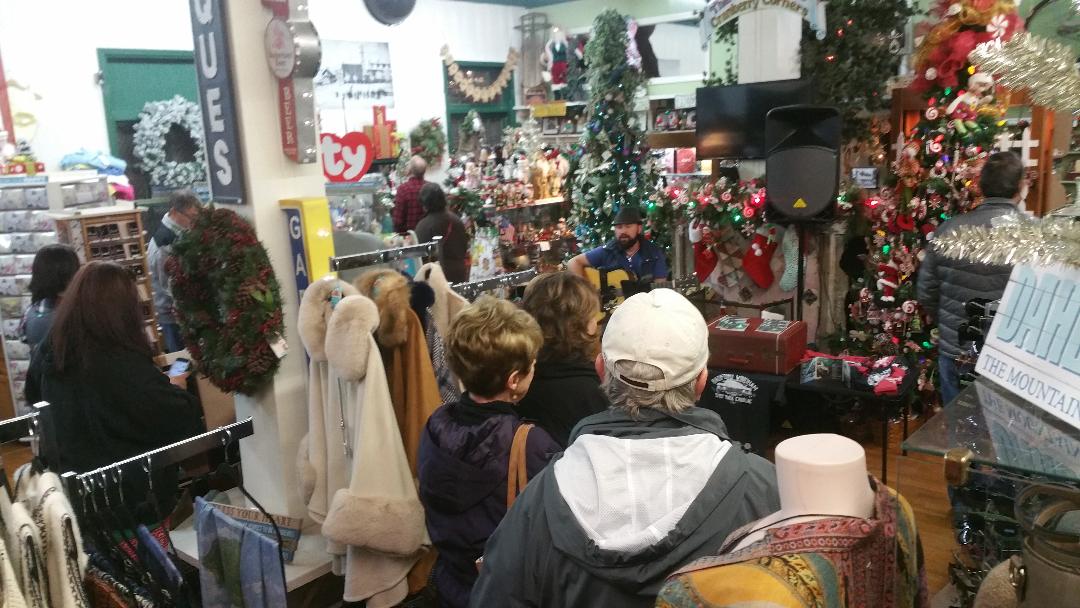 And the pajamas! Our annual Pajama Party brought out customers in their finest PG-rated pj's...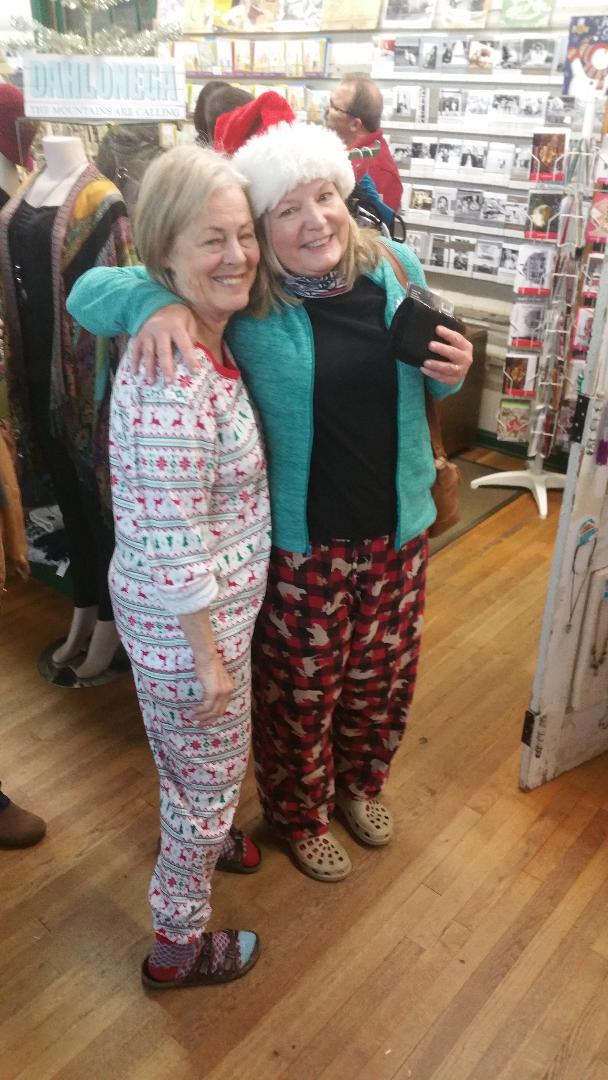 What a wonderful weekend in Dahlonega! If you're in town this December, please stop by and say hello. We love seeing familiar faces any day...but ESPECIALLY during our magical Old Fashioned Christmas celebration! And by the way, we'll have hot mulled cider and food samples on the weekends!